Sprinkle springs in the place of Garyu-sakura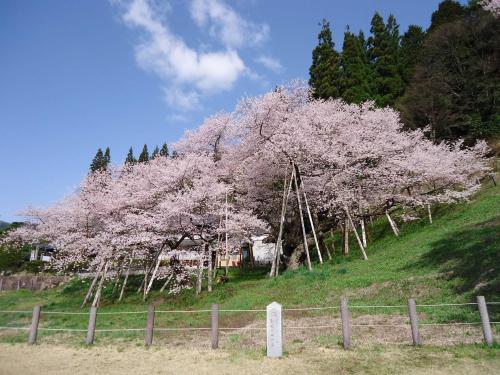 Mt.Kurai, at 1,529 meters above Takayama-shi, Ichinomiya Town, located in the middle of Takayama city, is one of Japan's 200 famous mountains.
Mountain ranches between northern and southern Hida, one goes through the Miyagawa river and the Jintsugawa river to the Sea of ​​Japan and the other passes through the Hidagawa river and the Kiso river to the Pacific Ocean. The spa springing from this mountain range is the source of Garyu Onsen.

*Hot spring open from 6:00 a.m to 12:00 p.m.
*We are so sorry but people who have tatoo on their body can not use our service due to our regulations.
Hot spring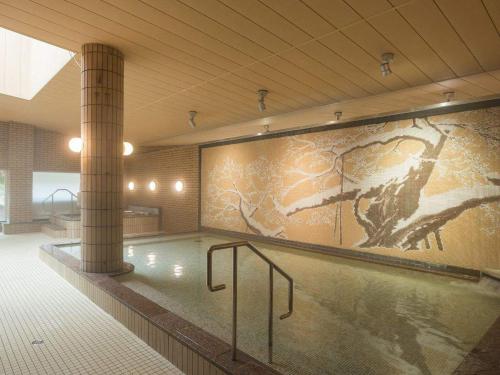 Hot spring with a jacuzzi and a sauna.
The local Japanese painter Yamotori Masaki' s paintings of spring and winter Garyu-Sakura were recreated on the mural painting of the public bath.
Outdoor bath
Outdoor bath is Kakenagashi, the hot spring water keeps running in the bath tub.
The texture is soft and you can feel warm and relax in a faint fragrance of sulfur.